by guest author Dan Brackmann
If you've ever wanted to see which search term wasn't working or how your search terms were interacting, HeinOnline's Venn diagram searching may be just the thing you wanted.  To perform a Venn diagram search, select HeinOnline's "Advanced Search" option, select "Venn Diagram Search" on the right-side of the search page, and enter the search terms.

The results display as a Venn diagram showing how the various terms intersect with the number of results shown by the circle's sizes.  The actual search results are displayed to the right.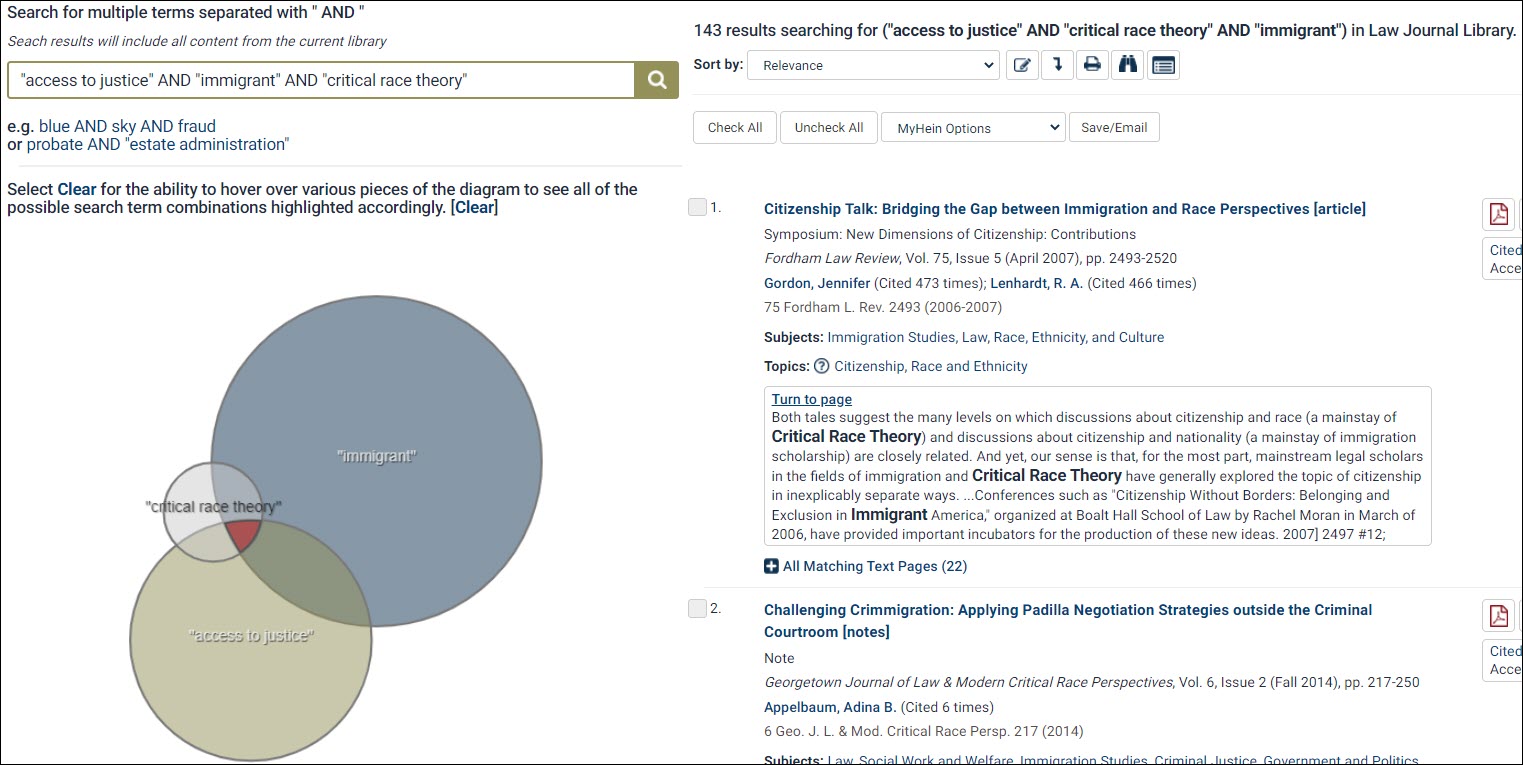 Additionally, you can hover over any part of the diagram and the right-side will change to reflect that set's search results. You can then click the part of the diagram to "lock-in" that particular subset of results.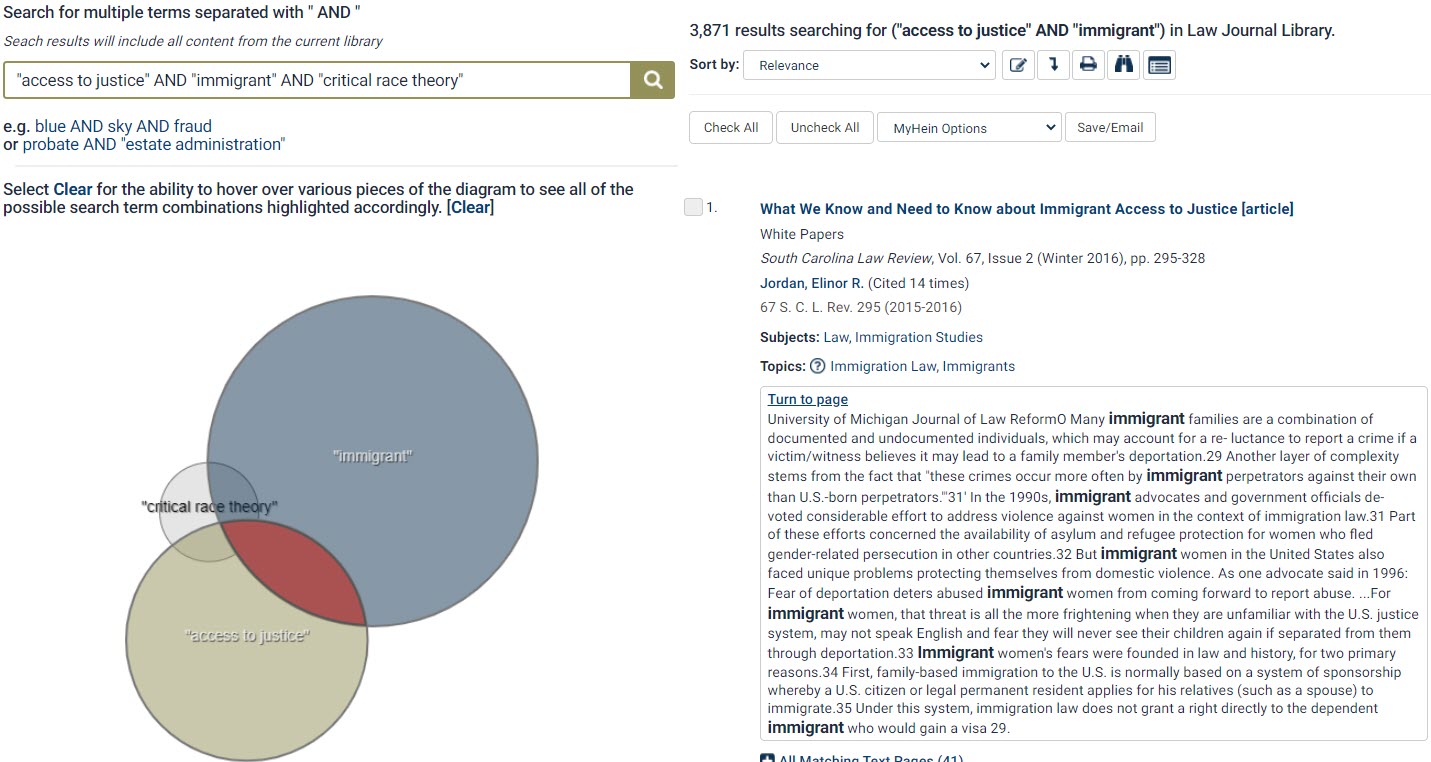 The Venn diagram is quite useful for identifying unproductive terms as well as visualizing how the terms are interacting.   For more information, see Hein's video at: https://youtu.be/muxHaj9U14c.