by guest author Dan Brackmann
Earlier this year, W.S. Hein announced that it had completed its two-way linking with ORCID. ORCID is a service that provides every scholar with a unique identification number which, when associated with publications, assures correct attribution and credit to the author(s) of that work. ORCID tracks works associated with each ID. The Hein-ORCID link means that ORCID's data on an author's work will be pulled into Hein and Hein's author data can be pushed out to ORCID (and anyone tying into ORCID in the future). Using ORCID data should make Hein's author metrics more accurate, possibly pulling in information about an author's works which fell outside of Hein's traditional collection area.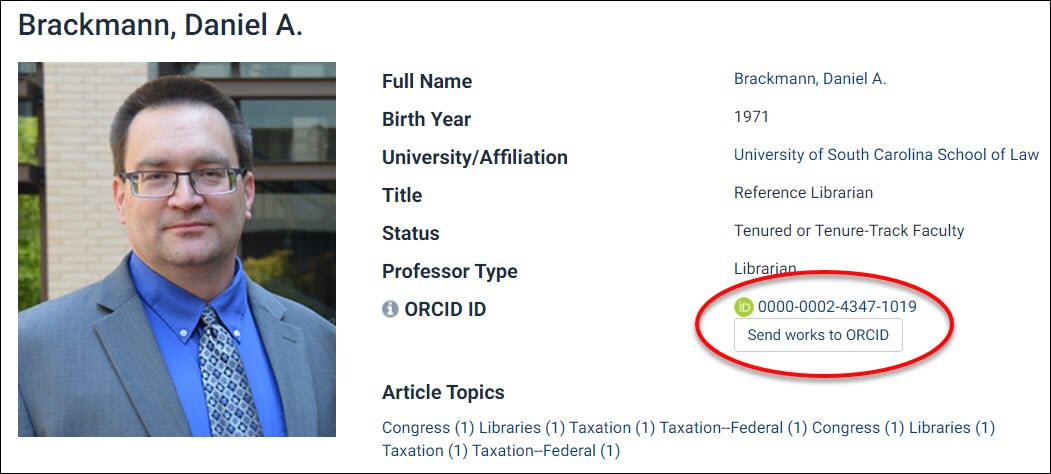 We know that U.S. News plans to issue some kind of scholarly impact ranking in the near future, using data provided by W.S. Hein. Hein has stated that it will provide U.S. News with data imported via ORCID, so the Hein-ORCID connection might affect the U.S. News outcomes.
The following links provide useful information: