On July 20, 1969, Neil Armstrong landed on the moon. Who would have guessed then that 49 years later, a blog post would be written about Moon Dust Law? Yet here we are summarizing two recent cases about lunar samples.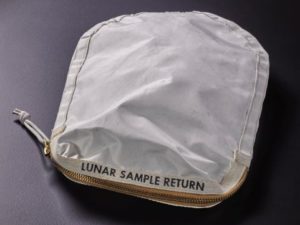 Nancy Lee Carlson bought a "lunar sample return" bag at government auction. Later it was discovered that this was the bag Neil Armstrong had used for the first lunar samples ever taken. Due to recordkeeping errors, NASA had not been informed that it was being auctioned. NASA asked the judge to set aside the sale, but the judge refused because Carlson was a bona fide purchaser. Ary at 12.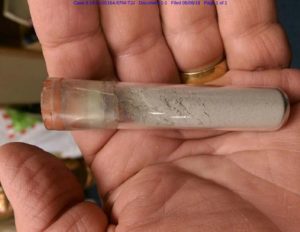 Neil Armstrong was friends with a man named Tom Murray. Armstrong gave Murray's then 10-year-old daughter Laura a vial of moon dust along with a note, saying "To Laura Ann Murray— Best of Luck— Neil Armstrong Apollo 11."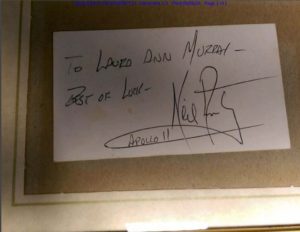 In the currently pending case, Laura Murray Cicco is asking a court to declare her the rightful owner of the vial of moon dust. This declaration may be necessary because NASA considers itself the rightful owner of all lunar samples. NASA Policy Directive 1387.2G.
Practicing Moon Dust Law
Interestingly, the same lawyer, Christopher McHugh of Kansas City, represented the alleged moon dust owners in both of these cases. Most lawyers pick and choose their area of practice, and Moon Dust Law might just be the narrowest practice area we've ever encountered. Probably not a viable full-time career choice for the vast majority of law students, but interesting nonetheless.