Our law library director, Duncan Alford, recently returned from a trip to Asia, bearing gifts: mango-flavored gummies.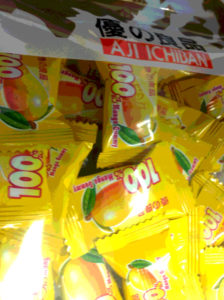 Does this have anything to do with legal research? We've never sampled mango-flavored legal research before, but it's worth a try.
Mango Statute
7 U.S.C. § 608e-1(a) provides that when a marketing order regulates the "grade, size, quality, or maturity" of mangoes grown in the U.S., then imported mangoes must also meet the standards set out in the marketing order.
Mango Secondary Sources
According to the National Agricultural Law Center's overview, a marketing order is a legal instrument issued by the Secretary of Agriculture to regulate the commercial handling of an agricultural commodity, with the purpose of stabilizing market conditions. The USDA's website provides a list of commodities currently subject to marketing orders, and as of this writing, mangoes are not on the list.
Mango Regulations
Although there is currently no marketing order relating to mangoes, there is a Mango Promotion, Research and Information Order codified at 7 C.F.R. pt. 1206.
A recently proposed regulation about importing mangoes from Vietnam received 21 public comments on regulations.gov.
Mango Case
In Krome v. Commissioner, 9 T.C.M. (CCH) 178 (1950), the U.S. Tax Court held that Florida taxpayers whose fruit trees were damaged—but not destroyed—by a hurricane, used reasonable methods to calculate the deductible losses to their avocado, citrus, and mango trees.