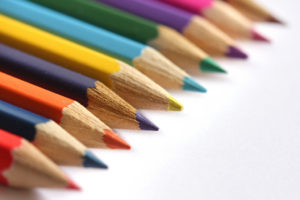 Students, faculty, and staff of the USC School of Law may access colored pencils and coloring pages at the circulation desk in the law library September 26 through September 30.
Sets of colored pencils may be checked out. Sharing is encouraged. Coloring pages may be selected one at a time and kept.
Studies show that coloring or other artistic activities may reduce anxiety and stress hormones. One study found that coloring for a short time was associated with lower anxiety in students before exams.
A few law classes have midterms, so the coloring pages and colored pencils are available in the law library now (Sept 26-30). And they'll be back again just before finals.
photo credit: https://www.flickr.com/photos/selipu/